This is definitely SUCH a **brand senses even the slightest autumnal whiff in the air** move, but I wanted to tell you guys that the Deez Links merch shop is having our first ever ~~back to school~~ sale!
For this week only (god i hate writing retail-y copy lol), use the code DL15 to get 15% off all the totes and pins your heart desires.
For newbies to the newsletter, here's what the tote bag looks like (on the beach, no less!)...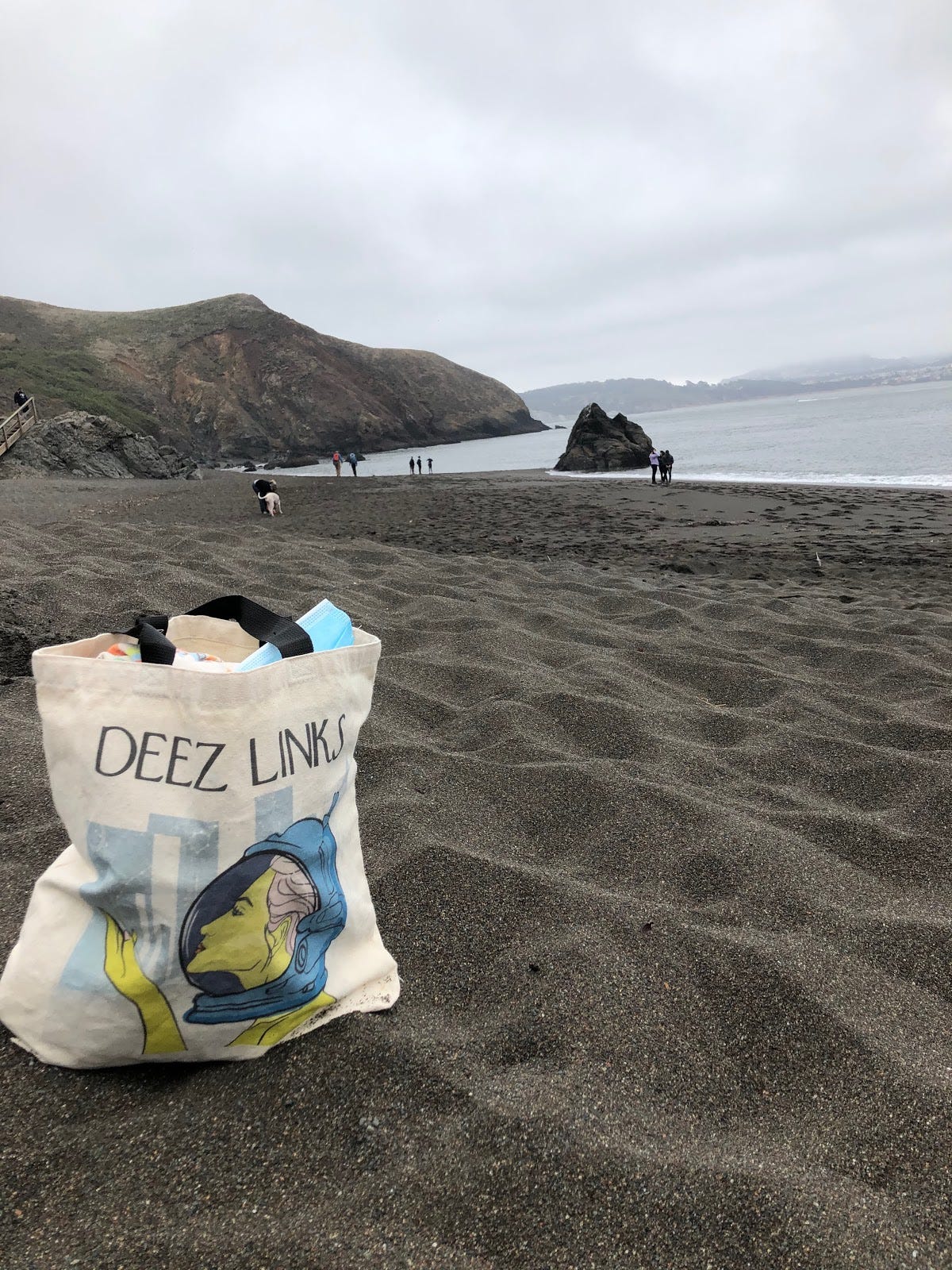 (Technically this bag is from our Etsy days; the second edition ones from DFTBA have a flat bottom and thicker straps. Good for lugging booze around I'm um, told)
And here's what the two pins look like:
The thing is: There's actually only ~60 of each item left in inventory, and after it's all sold out, I'll be cooling it on the merch for a while — which meeeeeeans that this is **the time** to get in on reppin' (and supporting!) Deez Links while you can.
Plus, you don't want to show up to the first day of school without the status tote of the season right??? (i kid, i kid, ugh remember those days.) ty to Steph Wang for the beach pic and Natasha Ygsi for the beautiful designs, as always!!